Welcome banjo lovers
Second Life Banjo is dedicated to giving a second life in the music world to old and useless broken banjos .
.
Thank you for visiting.
.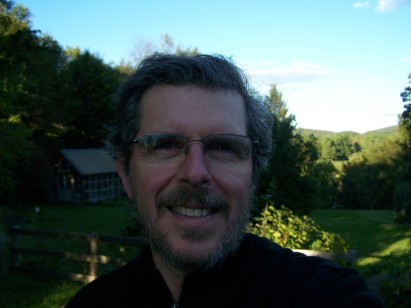 In 1987 I was back in Montreal after living and working in the country for 12 years. I was 29 years old. I wanted to learn another trade so I started to work as a carpenter and soon foreman on construction sites. I went to College to study Architecture and project estimation every evening after work and during weekends.
After 5 years in Montreal, I moved back to the country. A village called Ulverton in the Eastern Township of Quebec Province. I continued college full time for 2 years and worked part time as an estimator and project manager in a prefabricated homes factory.
At the end of my studies I became self employed and started
my Architecture and estimation business
and worked with different contractors from 1997 until 2008. I also had a license for house and building inspections.
In 2001 I
got a job that required to go to Florida to be in charge of the fabrication and installation of a large cabinetry and interior paneling and moulding project.
The crews of woodworkers were installing thousands of linear feet of wood mouldings, wainscoting, staircase, ceiling paneling and fixed furniture. The designer had a taste for rotundas and curved surfaces. It was beautiful but very complex to fabricate and install. A wooden Bar big enough to sit 10 clients was made out of Brazilian
rosewood , Entire reception desk and office furniture and wall paneling made in south American mahogany, 16 inches high mahogany and cherry crown moulding. Conference rooms and corridors were entirely covered with wall paneling
During this project I have learned how to work with exotic woods and also local wood , I also learned how different woods react to humidity changes and how to protect and prepare the wood. I was also in charge of the fabrication in the shop and had to find and instruct subcontractors for specific part of the job.
The project lasted 16 months and was an extraordinary experience. It gave me a good and solid knowledge in fine woodworking.
I continued working for different contractor until 2008 then I decided to work here at home making house plans and estimating construction projects. I was also taking carpentry contracts and started assembling and fixing banjos as a hobby.
Banjo work started in 2008 and became a full time job in 2013.
House plans and project managing is now my hobby.
I started playing music when I was 12 years old in sixth grade. My first instrument was a flute. I bought my first guitar at 13 years old.
at 14 years old I started playing the piano and the clarinet and tried the fiddle but I was constantly going back to the guitar.
I put the guitar aside and started learning the banjo 15 years ago but banjo building and repairs took most of my time.
I recently decided to spend more time at playing and learning the banjo in order to eventually teach it here in the eastern Township of Quebec
I was the only banjo builder in the entire province of 8 millions people a few years ago .
Banjo popularity is growing slowly in Quebec. I hope to include that unique instrument to our traditional folk music and teach some beautiful old time tunes that will integrate our musical repertoire.
Carl