On this page you will occasionally find parts for sale
Shipping is included in the price for USA and Canada only, other countries please contact me to find out what is the extra cost for your location.
I do not have the time to take pictures and write the description of all the spare parts I have so if you need a missing part for your banjo please feel free to write. sebca_enr@hotmail.com
Neck angle adjuster.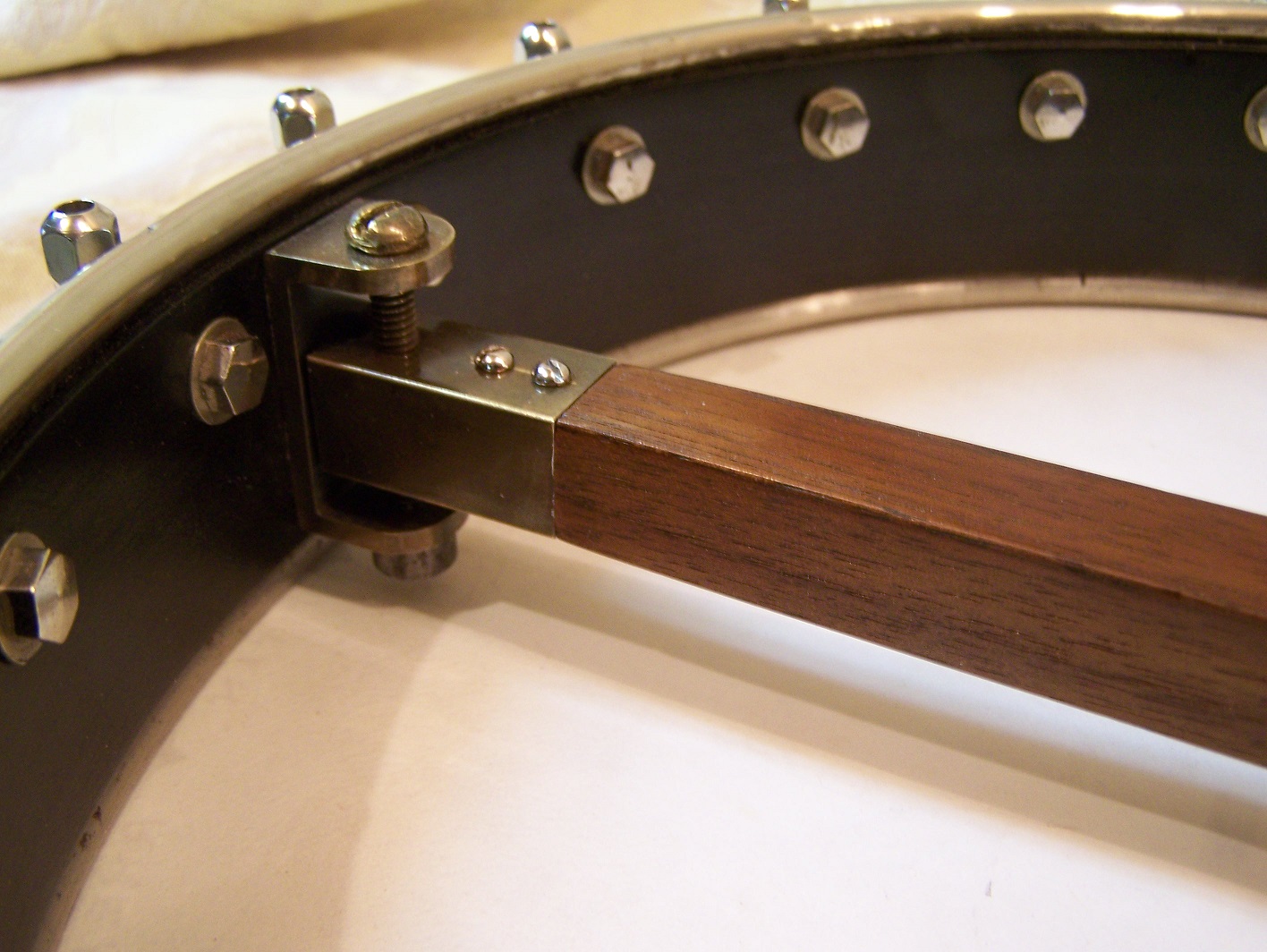 $ 115 USD
This simple mechanism was invented a while ago back in the 19th century and was very popular on English made banjos like Clifford Exex and American banjos like Cole banjos to adjust banjo neck angle for different playing conditions. Can be installed on a vintage banjo that need angle adjustments and on new banjos made with thin rims. The adjuster is made of solid brass and required that the wooded tailpiece been cut 5/8 inch shorter and filed to 1/2 inch square for 3/4 inch long section to fit the adjustment ferrule.
Those are entirely hand made and quantity are limited. calculate about 2 weeks for delivery to your door.
Shipping included for USA and Canada.
Vega Little Wonder tenor neck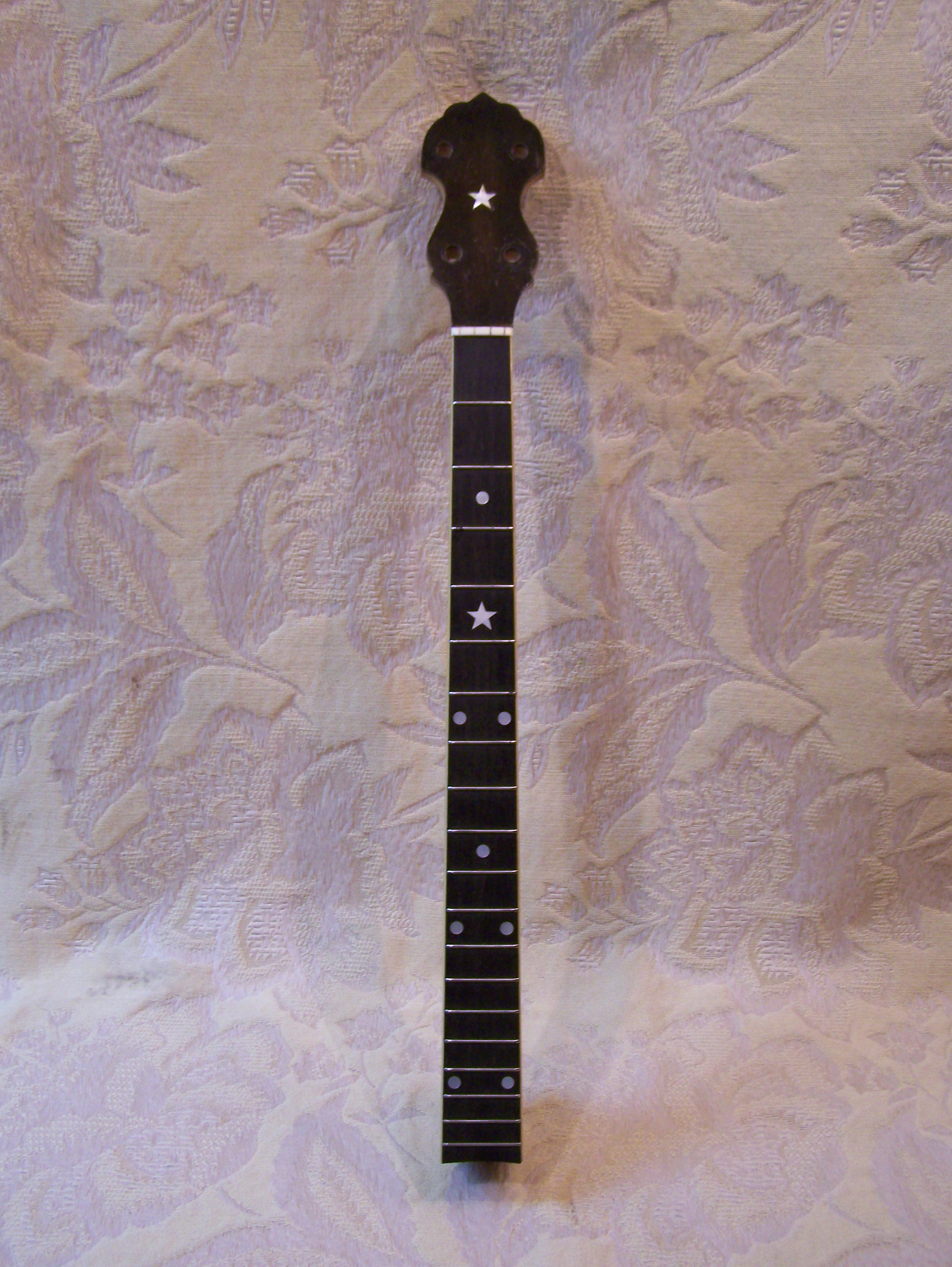 $ 125 USD
SOLD TO H.W.
THIS ITEM IS NO LONGER AVAILABLE
Very nice Vega little wonder neck ideal for a replacement.
Fingerboard and frets show very little wear, no finger marks.
Neck is perfectly straight, no damages on the binding.
Pictures says it all.
Shipping and packaging included.